Posted: August 1, 2013
Filed under:
JustArch
Leave a comment
See on Scoop.it – JUST ARCHITECTURE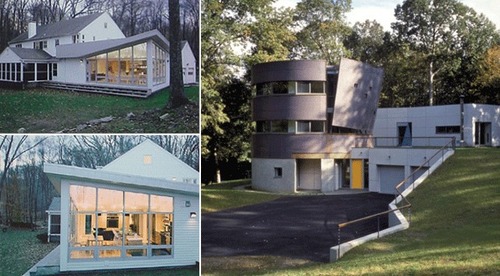 Speakers present projects that showcase creative and cutting-edge methods for adaptive reuse, renovation and preservation in this DesignRealized AIA CES Education Series.
fc3arch's insight:
EVOLUTION OVER REVOLUTION IN MODERN RESIDENTIAL ARCHITECTURE
The aim of this session is to provide participants with an understanding and appreciation of the design process as it relates to working with and within existing architectures and physical/social constraints. How does one operate, find opportunities, and negotiate risks in this expanded field and cultural landscape?
The underlying thesis here is that architects do not so much shape space and place, but rather time and culture (experience). Through the lens of four residential architecture case-studies, each with unique issues of scale, situation, and infrastructure we will consider the rubric of modernism and preservation and the possibilities and problems of the reuse of historic buildings, landscapes and institutions.
Case studies are from Joeb Moore + Partners, an architecture and design firm known for its intellect in design, craftsmanship and inventive buildings. In the broadest sense, the office is committed to the ideal that architecture is a material and social art that cunningly engages with the visual, social and political history and culture of which it is an active part.
See on www.designrealized.com
---