Luna Concrete iPhone Skin
Posted: July 15, 2013
Filed under:
JustArch
Leave a comment
See on Scoop.it – JUST ARCHITECTURE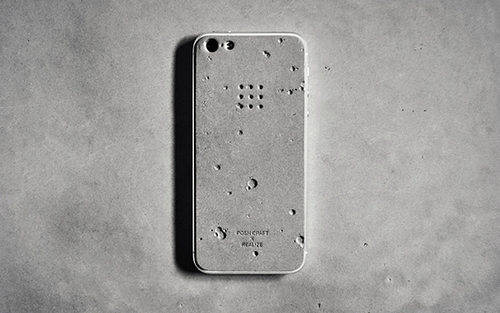 Decking out our phone with some concrete casing sounds heavy and bulky. It also sounds freaking cool. POSH-PROJECTS has done away with the bulk but kept the cool factor with their Luna iPhone 5 Ski…
fc3arch's insight:
The English architects Alison and Peter Smithson coined the term BRUTALIST ARCHITECTURE in 1953, from the French béton brut, or "raw concrete", a phrase used by Le Corbusier to describe the poured board-marked concrete with which he constructed many of his post-World War II buildings. The term gained wide currency when the British architectural criticReyner Banham used it in the title of his 1966 book, The New Brutalism: Ethic or Aesthetic?, to characterise a somewhat recently established cluster of architectural approaches, particularly in Europe.
Brutalist Architecture is a style of architecture that flourished from the 1950s to the mid-1970s, spawned from the modernist architectural movement. Examples are typically very linear, fortresslike and blockish, often with a predominance of concrete construction. Initially the style came about for government buildings, low-rent housing and shopping centres to create functional structures at a low cost, but eventually designers adopted the look for other uses such as college buildings.
See on coolmaterial.com
---